Earlier this year, Google announced its Smart Displays, a counterpart to Amazon's Echo Show devices. JBL and Lenovo started to test the market. Now Google launches the Google Home Hub, a smart display from their own house on the market. For the time being, however, only for the USA, Great Britain and Australia.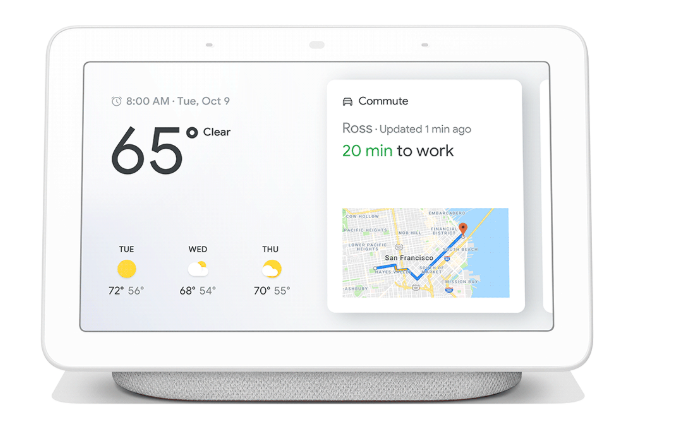 Technical details
The Google Home Hub comes with a 7 inch touch screen display. So you have exactly the same display diagonal as the first generation Echo Show, the second generation comes with a 10 inch display. Of course Google relies on the in-house Google Assistant and also a cast function should be on board. A camera is not built into the Google Home Hub, which Google expresses with data protection reasons. Here I like the solutions of the other Smart Displays better where a flap can simply be pushed in front of the camera. Due to the omitted camera only calls and no video chats are possible.
Features
With Youtube, Google Photos, Google Calendar and Google Maps, Google already has a number of established and mature applications on the market, which are logically supposed to be available on the Google Home Hub as well. Just what the networkability with (Android-) Smartphones represents, Google will definitely set new standards here – here I see great potential. Also a Smart Home control is possible (not only by speech) but also by touch operation. Here already the Google Assistant on the Smartphones gave an outlook how this will look like. Also on board here: Google's Voice Match to differentiate between different people based on their voice. Here it becomes exciting how the device can be personalized depending upon person.
Price & Availability
It is not yet possible to say anything about the availability in Germany. The Google Home Hub will be available in the USA, UK and Australia from 22 October at a price of USD 149 in white, black, green and rose. Included are 6 months Youtube Premium subscription. For Germany we can expect a price around 150€. To the comparison: The Echo Show lies from the UVP on 230€.