Google had been revolving around the field of home automation for years, with Android Home, abandoned, the purchase of Revolv, also abandoned, and the purchase of Nest, for its range of connected objects dedicated to the home. His announcement last week at the I/O 2016 conference to launch a voice assistant for the home is therefore not really a surprise, especially since rumors were circulating about a project called Chirp. Finally its definitive name will be Google Home.
Just like Google Now, which wants to be your voice assistant for your smartphone, Google Home will be your voice assistant for your home. But much more powerful, since Google Home relies on Google's new voice assistant, using artificial intelligence, allowing it to handle the most complex issues quickly and accurately. He would even be able to answer questions on two levels, using the answer to a first question as a basis for a second, in the same way that Siri does on AppleTV for film research.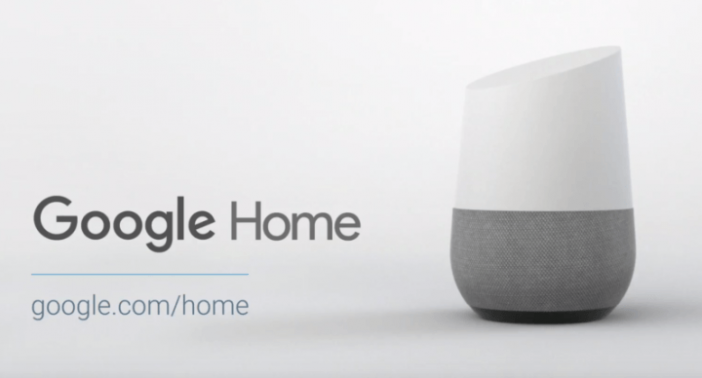 A demonstration was even made where the presenter showed a work to Google via the camera of his smartphone: Google Home then identified the work and gave more information about the artist.
The result of 10 years of work on natural language recognition and 17 years of research and innovation, Google clearly announces that its assistant will be better than the others! In view of the demonstration, it is in any case very promising. But others are also working on this type of project. The future will undoubtedly be with voice control in the house anyway.
This new device comes in the form of an audio speaker with an integrated loudspeaker and several microphones, all connected via wifi. A simple electrical outlet is therefore sufficient to supply it. The set looks relatively small, and even has a customization: the base can be of different colors.
No screen, no button, everything is done via smartphone or voice commands, via "Ok Google". The strength of this personal assistant is of course its integration with other Google services: as mentioned above, it will be possible to ask him any question. Home will then rely on the Google search engine, but also on Google Maps and its other services. Thus, by using the Google Calendar calendar, it will be able to communicate the most important elements of your schedule, or to allow you to add more by simple voice command. In the morning, he or she can alert you to possible problems on the road to get to work early, or even warn you of a delay on your flight.
Like the Amazon Echo (of which I will soon propose a test), whose similarity can only be noted, it will also be possible to control its music by voice. Launch your favorite playlist, or a specific track available on Google Play, but also other third-party services, since partnerships have already been announced with Spotify, Pandora, etc… The features can however go further than Amazon's Echo, since Google Home will also be able to control the Chromecasts, to play a song in stereo, or even play a song in another room. The control of the Chromecast video will even be able to trigger the broadcasting of your favorite program on your TV!
But the control of functions within the house does not stop there, since Google Home is positioned as the user interface of the connected house, serving as a relay to control its objects connected directly by voice. Nest devices will of course be supported, and partnerships are already underway to support other connected objects. We don't have any more details about this, or even about the supported protocols. Wifi and Bluetooth for sure, and probably the Thread protocol, pushed by Google for some time. No information about possible support for Z-wave, ZigBee, or other protocol.
The functions of Google Home will not stop at home, since external services should also be integrated, to order a pizza, call a taxi, order flowers, etc…. Everything will of course depend on the partnerships concluded, and the developers' willingness to create new applications. Because Google of course opens its platform to developers, the success of such a device based on the available applications.